É! Você pode não saber, mas seu corpo é sábio! Somos nós quem o tratamos errado e por isso ele adoece!
Nos artigos anteriores foi comentado sobre o que é resistência a insulina, alimentos pró-inflamatórios, a importância de mudança de hábitos de vida, qualidade do seu sono, saúde do seu intestino etc.
Caso queiram recordar aqui vão os links:
https://osimtransforma.com.br/voce-esta-cansado-do-que-voce-diz-para-voce-mesmo/ https://osimtransforma.com.br/real-causa-de-ganho-de-peso/
Hoje irei alertá-los sobre os produtos da glicação avançada (AGE's – do inglês, Advanced Glycation End-products), são produtos tóxicos produzidos pelo nosso organismo por algumas situações de estresse (desequilíbrio do organismo) mas também podem ser produzidos durante o preparo dos alimentos a em temperaturas acima de 180°C, com baixa umidade.
Os AGE's danificam as nossas células, aumentam a inflamação e o estresse oxidativo do organismo e funcionam como gatilhos pró-inflamatórios levando a um envelhecimento precoce, danos cardiovasculares dos neurônios cerebrais, flacidez por dano ao colágeno, entre outros.
Metade dos estudos observacionais mostraram relação entre o processo inflamatório e AGE´s dos alimentos ( fonte: Jam diet assoc,2010 june; 110(6):911-16 e 12- " Advanced glication end products in foods and a pratical guide to their reduction in the diet ")
Alimentos que mais geram AGE´s são provenientes da reação de Maillard (é uma reação química entre um aminoácido ou proteína e um carboidrato redutor, obtendo-se produtos que dão sabor, odor e cor aos alimentos e aspecto dourado dos alimentos após assados.
Quem não come um churrasco, um bife frito, frango e coloca aquele açúcar para deixar mais douradinho? Biscoitos, batatinhas e fast-food?
Entretanto, poucos de vocês sabem que cozinhar em panelas do tipo "air frayer", hoje muito usadas para reduzir as gorduras e calorias dos alimentos, fritam a seco, sob alta temperatura e tem alto índice de AGE´s!
Estudos mostram que a capacidade de remover AGE´s do organismo é individual e igualmente depende de fatores genéticos.
Mas calma!!! A boa notícia, segundo nutricionistas, é que para diminuir a formação destes compostos, você pode deixar seu peixe, carnes e frangos marinados com limão e vinagre, pois os alimentos ácidos diminuem os AGE´s pela metade. Temperos com compostos fenólicos também ajudam, pelo seu poder oxidante encontrado no alecrim, coentro, manjericão, tomilho e sálvia. Como sugestão, faça uma variação no preparo dos seus alimentos e opte na maior parte das vezes, por comer alimentos crus, cozidos no vapor são mais saudáveis.
The following two tabs change content below.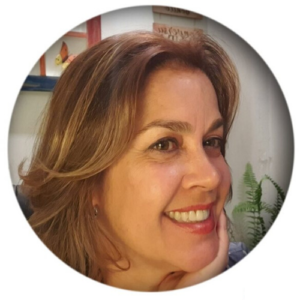 Valéria Quaggio
Coach com especialização em emagrecimento definitivo e PNL aplicada ao Coaching e Máster Coach com especialização em Hipnose aplicada ao Coaching, certificada pela Sociedade internacional do Mindset . Formação Acadêmica em Medicina, que tem como interesse principal o ser humano, no seu desenvolvimento de uma saúde física, mental e espiritual.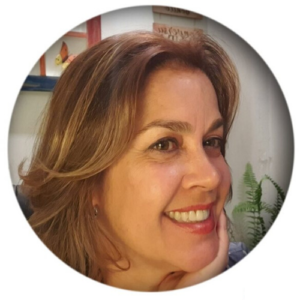 Latest posts by Valéria Quaggio (see all)