Ao me sentar em frente ao computador fiquei quieta por alguns instantes pensando no que poderia falar aqui. Pandemia! Ora, que coisa mais óbvia e sem criatividade nos tempos atuais. Não! Meu assunto não será esse, mas está relacionado.
Pela primeira vez na história, pessoas de todas as raças, credos, etnias e países diferentes estão tendo uma experiência semelhante: todos cheios de restrições na vida que costumavam chamar de "normal". Vimo-nos de repente em um "pit stop" obrigatório.
No início, uns se deprimiram e se desesperaram; outros ficaram inertes, apáticos, sem muita reação (e muito menos ação!). Mas acabaram entrando no fluxo aos poucos e se adaptando. Outros ainda resolveram se mexer e aproveitar o tempo que estão "presos" para se aperfeiçoarem em algum aspecto pessoal ou profissional, e percebi que muitos se descobriram. Eu mesma, atendi alguns casos que me mostraram claramente que essa parada forçada era necessária.
Esse também foi um grande desafio para nós, coaches, que apesar de todo treinamento e preparo mental, estamos enfrentando a mesma situação. A estranheza de mudar de ritmo, de rotina, além de adaptar nossas atividades, viver em um mundo novo e com novas regras. Para nós não foi diferente dos demais.
Nesse cenário completamente novo me deparei com as pessoas se reinventando – algumas porque puderam, outras porque precisaram. Para alguns, a pandemia virou problema, para outros uma oportunidade, ainda que não tenham percebido num primeiro momento. Algumas pessoas mudaram de profissão, outras descobriram gostar de trabalhar em casa, há ainda aquelas que se viram em uma atividade nova.
Não fosse a obrigatoriedade do momento presente, nenhum de nós teria dado freio na própria vida para que processos de reinvenção acontecessem naturalmente. Ao contrário, teríamos continuado com o mesmo ritmo alucinado que estávamos vivendo antes. Assim, nenhuma dessas pessoas teria descoberto uma série de talentos escondidos, adormecidos ou até esquecidos.
Seria tão bom se pudéssemos escolher dar essa parada em algumas épocas da vida, ou se pelo menos, olhássemos um pouco mais para dentro de nós no meio do caminho. Talvez, teríamos a chance de explorar melhor nossas capacidades, para então, termos mais daquelas questões tão comuns que todo coach ouve: "já não sei se é isso que quero fazer para ganhar a vida" ou "perdi meu emprego e não sei o que vou fazer agora".
Tanto uma como a outra questão, a resposta será sempre a mesma: OLHE PARA DENTRO DE VOCÊ. E é por isso, que essa parada forçada foi e é tão importante em alguns momentos da vida.
Não precisamos esperar fins de ciclos para olharmos para dentro. Não é necessário ser demitido, levar um "pé na bunda" de alguém que você já nem sabia se ainda amava ou acontecer um episódio desastroso como essa pandemia.
Olhar para dentro é um exercício diário, ser vigilante, fazer a autoanálise constante quanto ao nosso caminho em direção aos nossos sonhos, desejos e missões.
Nem sempre é possível fazermos isso sozinhos, e é por isso que existem excelentes profissionais para nos guiar. O importante mesmo é não se conformar com a infelicidade ou falta de realização. Sair da nossa zona de conforto, quantas vezes for preciso, parar e compreender, acreditar e ir atrás do que nos fará mais felizes.
The following two tabs change content below.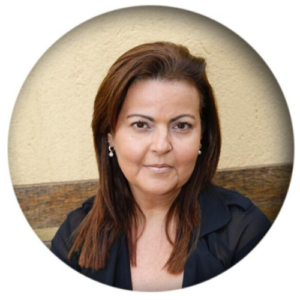 Renata Maksoud
Master Coach em Desenvolvimento Humano; realiza atendimentos individuais e em grupo; é coautora do livro Mindset Coaching; possui 4 formações em Coaching com PNL, (SIM; Hárpia; MEDA; Rede de empreendedores); Life Coaching (MEDA); PNL-Vendas (SIM); Alta Performance em Produtividade (IGT Intl Coaching); Liderança/Gestão de Equipes (Rede de Empreendedores); Power of the Mind in Health and Healing (K.R. Holden); Stress Management (NewSkillsAcademy/UK). Traz experiência de 25 anos como publicitária e chef de cozinha. Missão de vida: ajudar pessoas a serem mais felizes!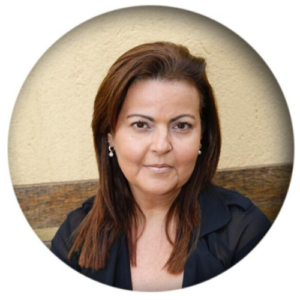 Latest posts by Renata Maksoud (see all)