Você se considera uma pessoa nervosa, ansiosa ou de pavio curto? Ou ainda, tem alguém assim trabalhando com você?
Já deu broncas em algum colaborador na presença de outras pessoas? Perdeu o controle? Ou foi o objeto de uma bronca assim?
Mas o que isso tem a ver com os resultados de uma empresa? Tudo!
Esse tipo de comportamento influencia diretamente nos resultados de uma empresa, de uma equipe e até mesmo nos seus resultados se você é um profissional autônomo.
O temperamento de um líder está diretamente relacionado com o desempenho de uma equipe e com os resultados da empresa.
Pessoas com este perfil tendem a intoxicar o ambiente de trabalho e aqueles que convivem com elas, são diretamente afetados.
A Universidade de Stanford, juntamente com a de Harvard (EUA) compilou mais de 200 pesquisas relacionadas a esse tema, e chegou à conclusão de que 50% das pessoas que convivem com profissionais nervosos e explosivos, pedem demissão. Os outros 50% que não pedem demissão, se habituam com o ambiente, mas perdem mais de 30% em produtividade e tem 35% de chance de desenvolverem algum problema sério de saúde, sob o aspecto físico, sem contar os que desenvolvem doenças de ordem psicológica, que não foram consideradas nesta pesquisa.
Descobriram ainda que estresses comuns no trabalho podem ter os mesmos efeitos negativos que a exposição a uma quantidade considerável de fumaça do cigarro dos outros.
Se você é do tipo nervosinho, precisa tomar alguns cuidados para que o seu negócio ou o seu emprego (já que pode acarretar a perda dele!) não seja mais um caso nessas estatísticas.
1. Pratique diariamente exercícios de respiração consciente. Isto promove controle de ansiedade, alívio de estresse, melhora a insônia, reduz a pressão arterial e ainda induz à sensação de bem estar, elevando os níveis de serotonina. Em momentos de crise ou conflito, se você ficou nervoso com um problema, procure respirar fundo pelo menos 2 vezes, pensar com mais calma e só então falar, mas sempre com muita calma.
2. Como líder, na necessidade de corrigir ou chamar a atenção de um colaborador, jamais faça na presença de outras pessoas. Chame a pessoa de lado e converse em particular, em voz baixa e tranquilamente – essa é uma boa forma de você também descobrir o que pode ter acontecido para que essa pessoa tenha cometido o erro.
3. Como colaborador, ao ser chamado à atenção de forma indelicada, mantenha sua calma, ouça sem responder imediatamente. Você não precisa se defender ou responder qualquer coisa somente para se justificar. Espere o momento de conflito passar e busque informações que possam ser apresentadas e peça por um encontro de cinco minutos para explicar a escolha das suas decisões.
Uma boa opção, sempre e em qualquer circunstância, não só no trabalho, é colocar-se no lugar do outro. Desenvolver empatia, sendo você um líder, ou um liderado é uma habilidade que facilita as relações humanas como um todo.
Essas são dicas poderosas para que você seja uma pessoa que inspira seus companheiros através dos seus exemplos, se líderes, mais ainda.
Respeitar para ser respeitado. Tratar as pessoas como você gostaria de ser tratado. Compreender que as pessoas têm diferentes pontos de vista, de acordo com seus referenciais e experiências de vida – os famosos valores e crenças que formam a personalidade de todos nós.
As diferenças de habilidades, conhecimentos e capacidades são fundamentais em processos de trabalho em equipe, onde cada um contribui com o melhor de si, na busca de resultados positivos.
Entender que essas diferenças são o que nos torna mais ricos como um time, é o melhor caminho para que tenhamos uma convivência mais pacífica e eficiente na busca de um objetivo comum. Até a próxima!
The following two tabs change content below.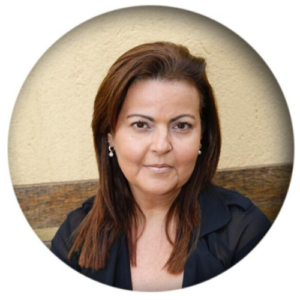 Renata Maksoud
Master Coach em Desenvolvimento Humano; realiza atendimentos individuais e em grupo; é coautora do livro Mindset Coaching; possui 4 formações em Coaching com PNL, (SIM; Hárpia; MEDA; Rede de empreendedores); Life Coaching (MEDA); PNL-Vendas (SIM); Alta Performance em Produtividade (IGT Intl Coaching); Liderança/Gestão de Equipes (Rede de Empreendedores); Power of the Mind in Health and Healing (K.R. Holden); Stress Management (NewSkillsAcademy/UK). Traz experiência de 25 anos como publicitária e chef de cozinha. Missão de vida: ajudar pessoas a serem mais felizes!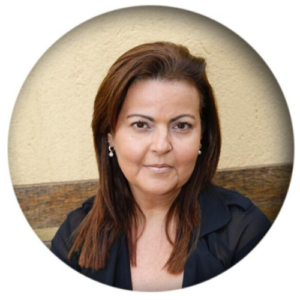 Latest posts by Renata Maksoud (see all)