Baseado em algumas pesquisas já feitas uma pessoa tem, aproximadamente, 35 mil decisões a tomar, por dia. Isso mesmo, por dia. Não é por semana, nem por mês e nem por ano. São 35 mil decisões POR DIA!!!!
Muito louco isso, não é?
Se um dia tem 86.400 segundos, e considerando que uma pessoa normal dorme em torno de 7 horas por noite, teremos uma vida ativa de 61.200 segundos. A equação resulta a fazermos uma escolha a cada 1 segundo e meio (um pouco mais) do tempo que vivemos.
E com um número tão alto assim, como fazer para tomarmos as decisões mais assertivas, que nos levem de fato a uma vida melhor?
A resposta é: com clareza, organização e disciplina.
Clareza: ter um objetivo predefinido. Isso vale para a vida pessoal ou profissional. É só determinar o seu objetivo. Lembre-se de que "ficar rico" ou "ser feliz" ou "viajar muito", não são objetivos bem definidos. Dê aos objetivos o que costumo chamar de identidade: defina o que, como, onde, quando, com quem e finalmente para quê.
Tomando como exemplo um objetivo de ordem pessoal: quero viajar (o que), de navio (como), para a Itália (onde), daqui a 1 ano (quando), sozinha (com quem), para conhecer melhor a cultura e a história que as construções antigas tem para me mostrar. Isso é um objetivo bem construído.
Claro que também precisamos contar com plausibilidade – ou seja, levar em conta algumas variáveis para que o tempo de planejamento seja suficiente para a realização do objetivo – o que nos leva ao segundo ponto: a organização.
Tendo o objetivo definido, é preciso se organizar e organizar algumas ações para termos um caminho em direção a esse objetivo. No caso da viage, vou precisar guardar um valor "x" de dinheiro para conseguir chegar e aproveitar a Itália. Precisarei também pesquisar lugares e cidades que quero conhecer e que estejam em um roteiro de cruzeiro marítimo. Caso não tenha, precisarei procurar um roteiro aéreo e terrestre – aqui temos a primeira variável para lidar.
Agora a disciplina. A disciplina nada mais é do que as tais 35 mil decisões que tomamos todos os dias. Se você tomar 1 decisão que não esteja alinhada com o seu objetivo e com a organização planejada, é muito provável que você não alcance o seu objetivo. Ou, se alcançar, certamente não vai ser no prazo que você determinou lá no início.
O que temos que manter na nossa mente o tempo todo é nosso objetivo. Se cada atitude sua ou escolha que você fizer estiver de acordo com o seu objetivo, o trajeto pode não ser fácil, mas você vai chegar aonde quer.
Na prática isso funciona da seguinte forma: para poder ir para a Itália em 1 ano, terei que economizar os tais "x" por mês. Para isso, eu tenho que deixar de almoçar fora nos meus dias de trabalho e passar a levar comida de casa. e/ou deixar de sair no fim de semana em bares e baladas etc. – claro, num cenário sem pandemia.
Transforme seu objetivo em um quebra-cabeça e a cada decisão que você for tomar, pergunte-se: "essa decisão é equivalente a uma pecinha do meu quebra cabeça?" Se for, você está no caminho certo. Se não for, repense, reveja suas necessidades imediatas e avalie se aquilo é realmente imprescindível para você naquele momento, ou se vale a pena renunciar a um pequeno capricho para conquistar algo maior. Importante ressaltar que quando fazemos uma escolha, sempre teremos como resultado um conjunto de coisas – os tais ônus e bônus – o que eu costumo chamar de pacote. Nenhum pacote é feito só de acontecimentos bons e felizes ou de ruins e infelizes. Cabe a nós, mais uma vez, analisar e ponderar qual é o melhor caminho para o ponto de chegada.
The following two tabs change content below.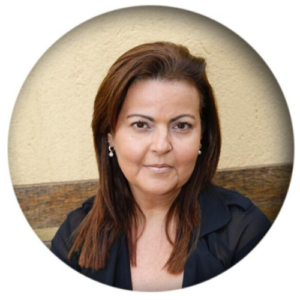 Renata Maksoud
Master Coach em Desenvolvimento Humano; realiza atendimentos individuais e em grupo; é coautora do livro Mindset Coaching; possui 4 formações em Coaching com PNL, (SIM; Hárpia; MEDA; Rede de empreendedores); Life Coaching (MEDA); PNL-Vendas (SIM); Alta Performance em Produtividade (IGT Intl Coaching); Liderança/Gestão de Equipes (Rede de Empreendedores); Power of the Mind in Health and Healing (K.R. Holden); Stress Management (NewSkillsAcademy/UK). Traz experiência de 25 anos como publicitária e chef de cozinha. Missão de vida: ajudar pessoas a serem mais felizes!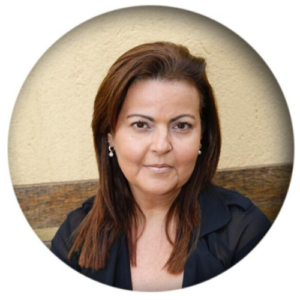 Latest posts by Renata Maksoud (see all)