…Até que a morte os separe.
Opa! Ninguém aí falou de quarentena. E agora? Como estão e como ficarão as relações estreitas, agora e depois da pandemia? Ninguém falou que vocês teriam que ficar confinados no mesmo espaço físico por meses, sem perspectiva, em muitos casos, com os dois desempregados, passando todo tipo de aperto, tendo que dar atenção redobrada aos filhos, com as tais aulas online, etc.
Tenho percebido que as relações estão desgastadas, frágeis, sensíveis e muito vulneráveis nesse período de reclusão e convivência intensa. Aliás, esse tema foi bastante solicitado pelo meu público para que eu falasse mais.
Brigas, desentendimentos, possibilidade de rompimento definitivo é o que paira sobre a cabeça de "partners", tenham eles um relacionamento afetivo, sexual ou não. Na verdade, todo relacionamento, independentemente da origem (pais e filhos, cônjuges, amigos, irmãos, primos) precisa ser constantemente alimentado, caso contrário, míngua.
Não vou ficar aqui dissertando sobre fatos constatados. Prefiro partir para ações efetivas que possam amenizar esse cenário e ajudar essa convivência a sair de vez do círculo vicioso.
Para colocar fim à falta de paciência, frustrações e várias outras razões de desentendimentos, onde cada um acaba dando o pior de si mesmo ao outro, apresento a seguir uma lista de sugestões com pequenas mudanças de atitude que farão toda a diferença:
Comece o seu dia olhando para o seu parceiro e lembre-se de uma das razões que fez você gostar dele quando se conheceram;
Agradeça por uma atitude positiva que ele tenha feito recentemente e que tenha te deixado feliz;
Em um momento mais acalorado da convivência do dia a dia, opte por ficar quieto ao invés de querer "ganhar" uma discussão. Quando um casal entra em competição, garanto que ele está enveredando pelo caminho que, dia mais, dia menos, levará ao fim do relacionamento;
Escolha um dia, MAS UM DIA INTEIRO, para não usar nenhuma palavra de tom negativo com seu parceiro. Deixe as diferenças de lado e ressalte somente suas qualidades positivas, com palavras e atitudes de apoio, carinho e incentivo;
Tome a iniciativa de perguntar para o seu/sua cônjuge sobre duas coisas que o(a) deixam desconfortável ou irritado. Ao invés de procurar imediatamente alguma justificativa em resposta e mantenha-se calado. Apenas ouça e reflita por alguns instantes ou dias. Você pode retomar a conversa de maneira pacífica, calma e serena, depois de ter feito uma boa auto análise e, obviamente, ver no que você poderia melhorar;
Perceba que esse relacionamento, especificamente, não é um namorico. Vocês assumiram um compromisso – com ou sem quarentena, um juiz ou um padre pronunciaram o tradicional discurso: "na saúde e na doença, amando e respeitando…".
Respeito, tolerância, aceitação do pensar e agir diferente.
Ninguém está falando para que você permaneça em um relacionamento sendo infeliz, somente para preservar a instituição (formal ou não, a união de duas pessoas é uma instituição). Aliás, se os problemas que seu relacionamento enfrenta são mais graves que o desgaste gerado em tempos de pandemia, é possível que vocês precisem de uma ajuda especializada.
O que proponho aqui é uma reflexão mais profunda, buscando verdadeiras razões pelas quais você escolheu aquela pessoa para dividir a sua vida.
E se você quiser ainda encontrar alguma justificativa para não fazer isso, esqueça. Eu derrubo qualquer ideia sua, em um segundo, dizendo: "a única coisa que você pode mudar no mundo é você mesmo, e se quiser que alguém mude, mude você primeiro com o seu exemplo".
Esse não é só um discurso bonitinho nem lição de moral. Isso é lição de vida. Coisas daquelas que a gente só aprende se realmente tentar.
O trecho de uma música do Renato Russo, a qual eu adoro, diz assim: "Nem desistir, nem tentar, agora tanto faz. Estamos indo de volta pra casa". E aí, essa é a vida que você vai escolher para você?
The following two tabs change content below.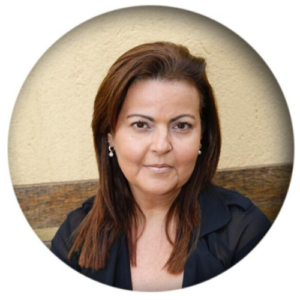 Renata Maksoud
Master Coach em Desenvolvimento Humano; realiza atendimentos individuais e em grupo; é coautora do livro Mindset Coaching; possui 4 formações em Coaching com PNL, (SIM; Hárpia; MEDA; Rede de empreendedores); Life Coaching (MEDA); PNL-Vendas (SIM); Alta Performance em Produtividade (IGT Intl Coaching); Liderança/Gestão de Equipes (Rede de Empreendedores); Power of the Mind in Health and Healing (K.R. Holden); Stress Management (NewSkillsAcademy/UK). Traz experiência de 25 anos como publicitária e chef de cozinha. Missão de vida: ajudar pessoas a serem mais felizes!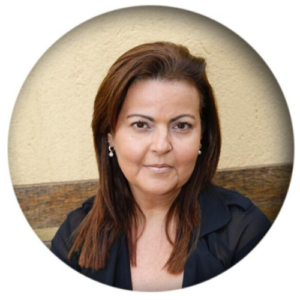 Latest posts by Renata Maksoud (see all)