Nós, mulheres do século XXI, temos vencido diversas lutas ao longo da história. Neste período de confinamento, por conta da pandemia, experimentamos tempos desafiadores, como nunca antes havíamos vivido.
Estamos em nossas casas, dividindo com a família o mesmo espaço físico, assumindo diversas funções simultaneamente: a funcionária, a mãe, a esposa, a faxineira, a professora, a filha, a amiga, a empresária… Resumindo, aquela que faz tudo, o tempo todo, para todos. Mas, o que temos feito por nós? Pode ser que esteja se sentindo estressada, ansiosa e/ou frustrada.
E se, de fato tivéssemos "superpoderes"? Que ao serem usados todos os dias, por apenas dois minutos, fosse possível nos tornar mais fortes, como a Mulher Maravilha?
Interessante, não? Então, empodere-se!
Mulheres espremidas podem se empoderar
Nahla Valji, consultora sênior de gênero da ONU, cedeu entrevista para a colunista, Francesca Donner, do The New York Times. Na ocasião, ela dissertou sobre como as mulheres estão sendo espremidas pela pandemia: "O trabalho nas casas realmente cresceu exponencialmente com as crianças fora da escola, temos aumentado as necessidades de cuidados a idosos. E, historicamente, tradicionalmente, essas responsabilidades recaem sobre os ombros das mulheres em casa. Desproporcionalmente, as mulheres fazem mais trabalho em casa do que os homens"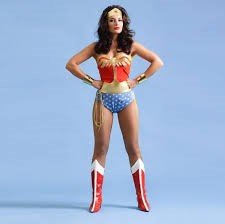 Amy Cuddy, pesquisadora da Universidade de Harvard, fez um estudo que demonstra como, através de posição de poder (Wonder Woman Pose ou Posição Mulher Maravilha), aplicada por apenas dois minutos, é possivel aumentar os níveis de testosterona e reduzir os de cortisol (níveis de estresse). Dessa maneira, é possível promover autoconfiança.
Você pode qualquer coisa
Ao considerarmos uma das pressuposições da Programação Neurolinguística (PNL) que: "se um ser humano pode fazer alguma coisa, então, potencialmente, qualquer um pode", é evidente que isso se aplica a nós mulheres. Por 23 horas e 58 minutos, nós despertamos inúmeros papéis excepcionais, mas podemos escolher, ou melhor, permitir que por apenas dois minutos, despertemos a mulher poderosa que há dentro de cada uma de nós. Que tal experimentar com um exercício?
Dirija-se ao espelho agora e faça a Posição de Poder ou Posição Mulher Maravilha.
Fique em pé e abra suas pernas ocupando um espaço.
Com os punhos fechados, coloque-os na sua cintura.
Estufe bem o petio, erga a cabeça e sinta-se grande.
Mantenha-se assim por apenas dois minutos.
Olhe dentro dos seus olhos e declare verdades poderosas sobre você: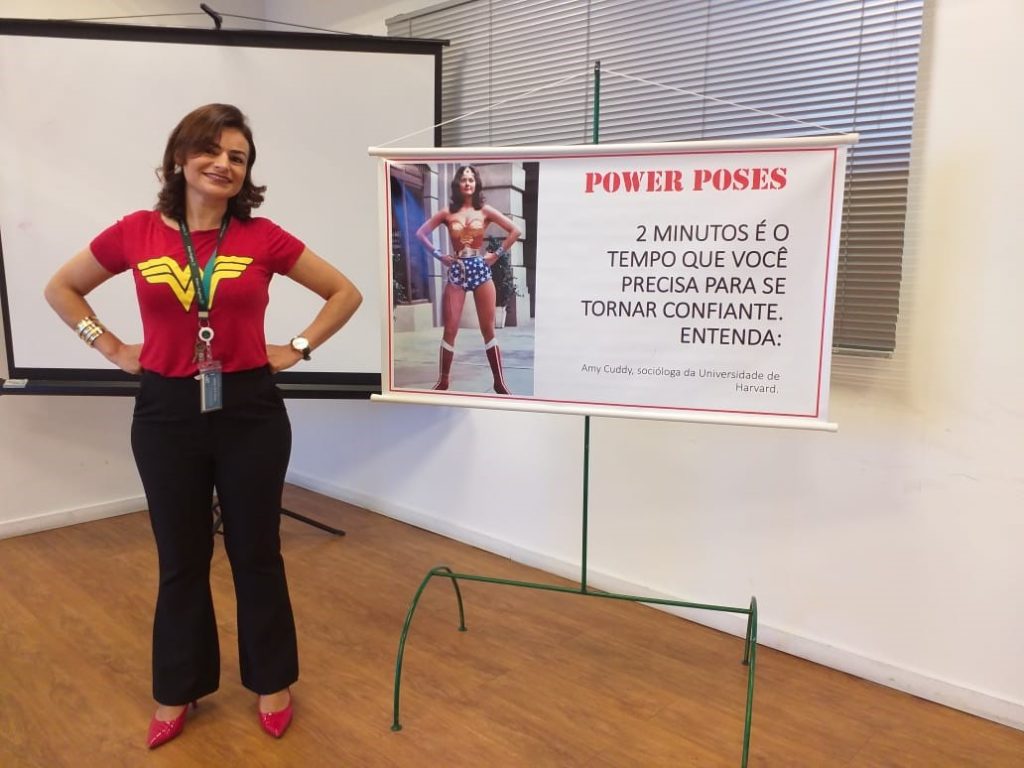 "Eu sou uma mulher maravilhosa", "Eu sou uma mulher incrivel", "Eu sou uma mulher especial", "Eu sou uma mulher virtuosa", "Eu sou uma mulher capaz", "Eu sou uma mulher linda", "Eu sou uma mulher extraordinária", "Eu sou uma mulher poderosa", "Eu sou uma mulher determinada", "Eu sou uma mulher admirável", "Eu sou uma mulher feliz", "Eu sou uma mulher realizada", "Eu sou uma mulher amável", "Eu sou uma mulher indesistível", "Eu me torno a melhor versão de mim mesma todos os dias".
Que outras declarações você pode dizer para si mesma hoje?
Faça o exercício, de preferência todas as manhãs, ao acordar, para que seu corpo e mente estejam convergentes com quem você é de fato: uma mulher poderosa, preparada para tudo e qualquer tempo desafiador. Afinal, "eu sou quem eu digo que sou" … "Eu sou uma mulher empoderada". Compartilhe sua experiência conosco nos comentários…
The following two tabs change content below.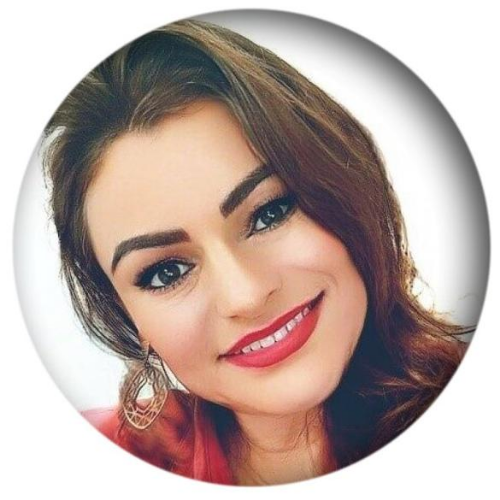 Jaciane Pereira
Jaciane Andrade é Coach pela Sociedade Internacional de Mindset, Palestrante Motivacional e Escritora de artigos sobre desenvolvimento pessoal para mulheres. Vive para o propósito de conduzir mulheres, de todas as idades, a assumirem o total controle de suas vidas, tornando-se mulheres extraordinárias para si mesmas e para todos que convivem ao seu redor.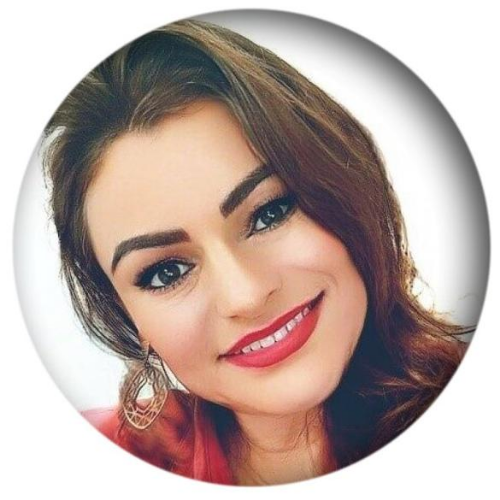 Latest posts by Jaciane Pereira (see all)