"Os cientistas dizem que somos feitos de átomos, mas um passarinho me diz que somos feitos de histórias".
— Eduardo Galeano
"Listen, and you will realize that we are made not from cells or from atoms. We are made from stories."
"Ouça, e você perceberá que somos feitos não de células ou de átomos. Somos feitos de histórias".
— Mia Couto
A vida é uma história e aprendemos por meio de histórias. Na verdade, precisamos de histórias nossas e dos outros para dar sentido ao nosso mundo, porque a maneira como nos relacionamos constrói nossa identidade e afeta o modo como pensamos e sentimos. É tão importante aprender a contar e contar bem a nossa própria história. Pois, são os momentos vividos que nos fazem sermos quem somos, uma vez que nosso corpo contém, célula por célula, DNA por DNA, cada grama de nossa trajetória.
Nós seres humanos, somos os únicos com capacidade de criar, pois conseguimos por em palavras tudo o que captamos com nossos sentidos. Além disso, nossa vida é moldada por uma sucessão de momentos, marcados por essa qualidade e por nossas experiências que nos impactam profundamente e emocionalmente.
São essas experiências que transformamos em histórias, que se traduzem em capítulos de nossa jornada e que de uma maneira ou outra nos afeta, uma vez que uns amplos números desses momentos ficam ancorados em nossa mente, forjando assim nosso modo de construir nossa realidade.
Sempre que nos sentimos mal em uma situação, enxergamos apenas os aspectos que reafirmam essa posição e essa lógica. A partir daí, focamos nessa história, seja em monólogos ou para uma plateia. Vamos sempre reafirmando esse sentimento, milhares e milhares de vezes, apesar de ser um mecanismo de autopreservação, nos sabotando para mudar. Assim sendo, entramos em um looping vicioso e, logo, são essas emoções que condicionam as histórias que nós dizemos a nós mesmos e aos outros. Histórias que reafirmam nossas emoções como um reflexo da visão pessoal do que vamos alcançar, dos caminhos que vamos explorar e o que vamos aprender.
Existem pessoas cuja as histórias são carregadas de ressentimentos, como culpa, sentimentos improdutivos, autodepreciação, indignação e/ou remorso. Às vezes, nos deparamos com essas pessoas e a partir de um simples, "como você está?", temos uma enxurrada de motivos que reforçam a razão dela estar sempre mal. Esse padrão de vítima está sempre presente, são padrões de sentimentos de complacência, do qual ela não consegue se afastar.
Nesses casos, é importante reescrever a história que contamos a nós mesmos sem perder a verdade. Aceitando todos os pequenos episódios positivos, dos quais fizemos parte, nos reconciliando com o passado, vivendo o presente e o agora, mudando nossa história, ressignificando ela com um olhar de aceitação ou o jeito que a contamos a nós mesmos. Tudo isso é uma ótima maneira de modificar nossos comportamentos, uma vez que somos quem dizemos ser a nós mesmos. Somos responsáveis por nossa realidade e tudo o que com ela acontece, por isso, podemos nos tornar quem queremos ser, quem ousamos imaginar e sonhar ser. Para isso, basta ter uma história pessoal, real e positiva, baseada em nosso melhor, que contenha o que queremos ser e o que queremos alcançar; com metas e objetivos que possamos alcançar. Portanto, é importante ter isso em mente, às vezes, as histórias que contamos a nós mesmos não são tão reais quanto pensamos e podem nos causar tanto sofrimento quanto deixamos. Elas podem não ser o que aconteceu, mas o que imaginamos e subsequentemente narramos para nós mesmos.
The following two tabs change content below.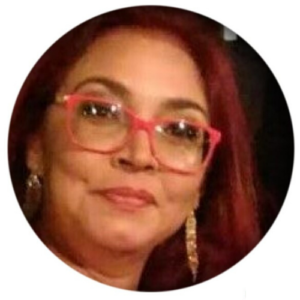 Tatiana Perez
Coach certificada pela Sociedade Internacional do Mindset, Especialista em Emagrecimento Definitivo e Programação Neurolinguística (PNL) aplicada ao Coaching,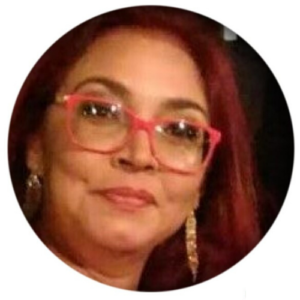 Latest posts by Tatiana Perez (see all)